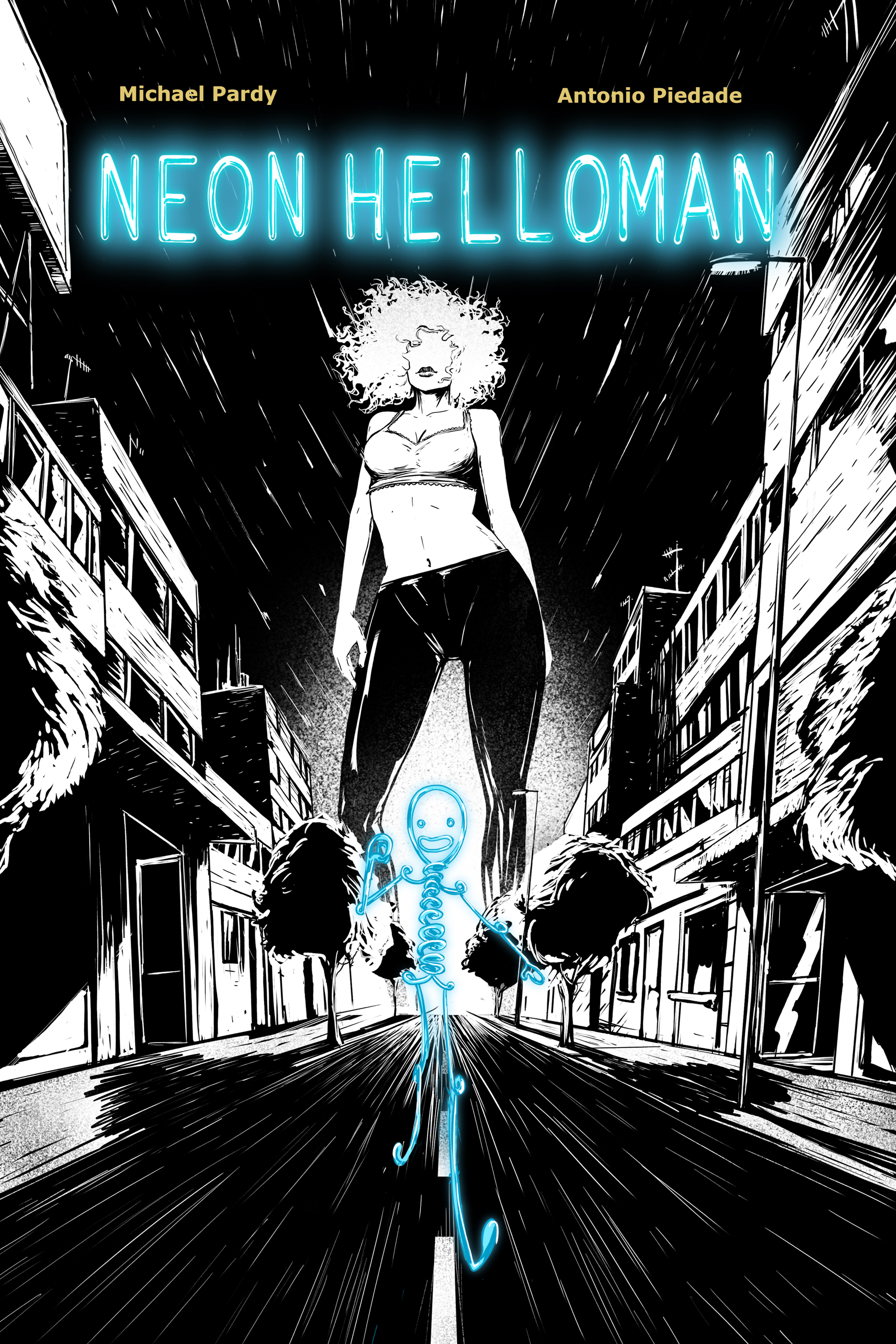 Neon Helloman - The Comic
From the Melbourne poet MICHAEL PARDY and surreal Portuguese artist ANTONIO PIEDADES comes a beautiful comic book that keeps falling off the edge and crossing the line. Neon Helloman is a neon sign stuck inside an office building and Missus Erindiculous is a second hand sex doll. "I keep this comic on my bedside table and read it every night before I go to sleep," said a prominent lady lawyer. "I don't know why... I just do." Shift over Batman, Neon and Erin are here to save the world from normal people.
Avaialable in store at these locations
King Comics Sydney 403 GEORGE STREET, SYDNEY
All Star Comics 53 Queen St, Melbourne, Australia
Austin Books & Comics 5002 N Lamar Blvd, Austin, TX 78751PHOENIX
COMICS & GAMES 113 Broadway Ave E., Seattle WA 98103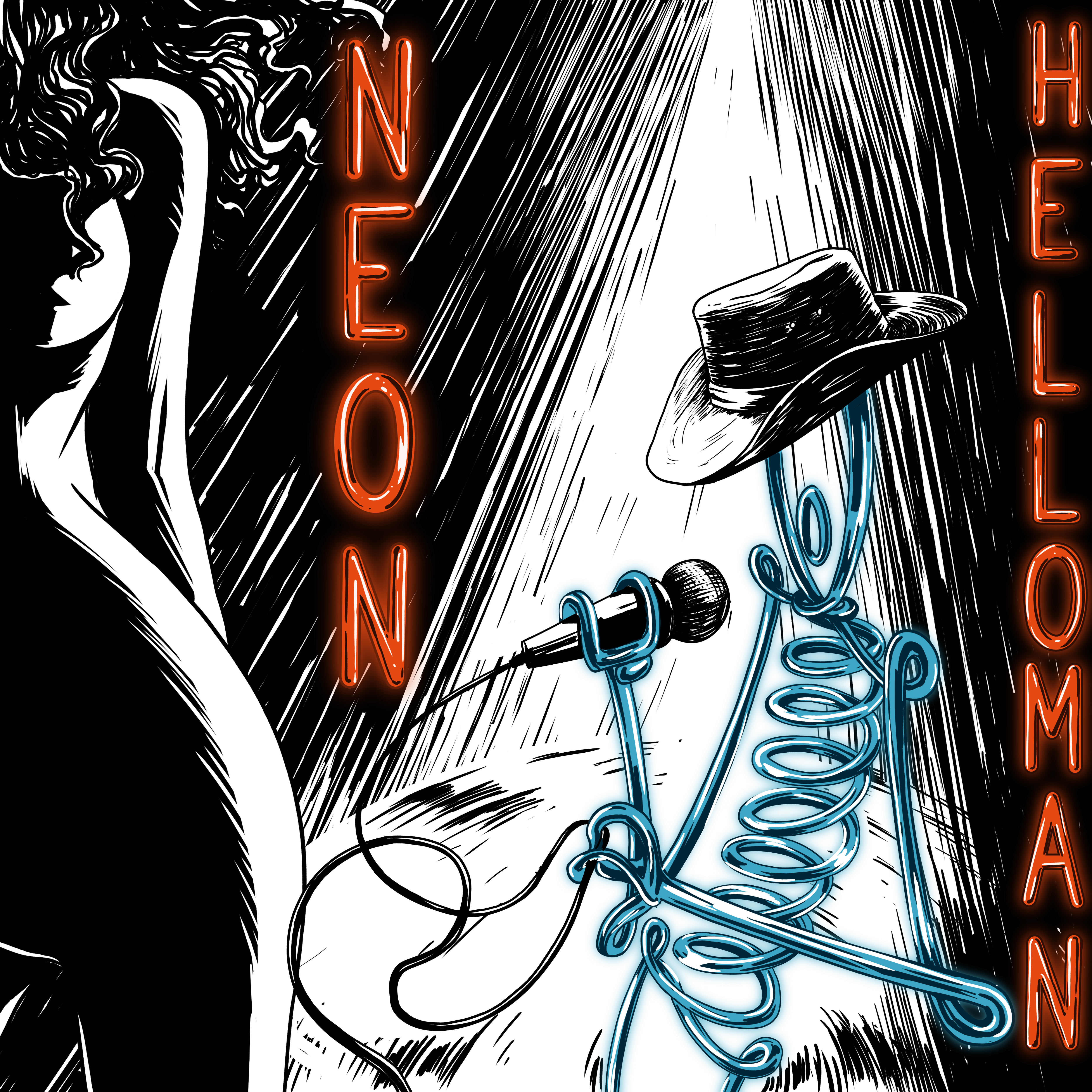 Neon Helloman - The Soundtrack
Instruments include: Korg Poly-800 with reverse keys, Nord Electro 61, Ibanez Strat Copy with 15 year old strings, Gibson SG, Fender Telecaster, Colby KW-230 Counter Bell, Music Man Sting Ray bass. Spoken Word performed by Michael Pardy.
Music composed by Gordon Clarke & Michael Owen. Performed by Kinematic with special guests Greg Coles and Sam Pardy.Engineered at Satellite Studios Cover Art by António Piedade Copyright Neonhelloman 2019.